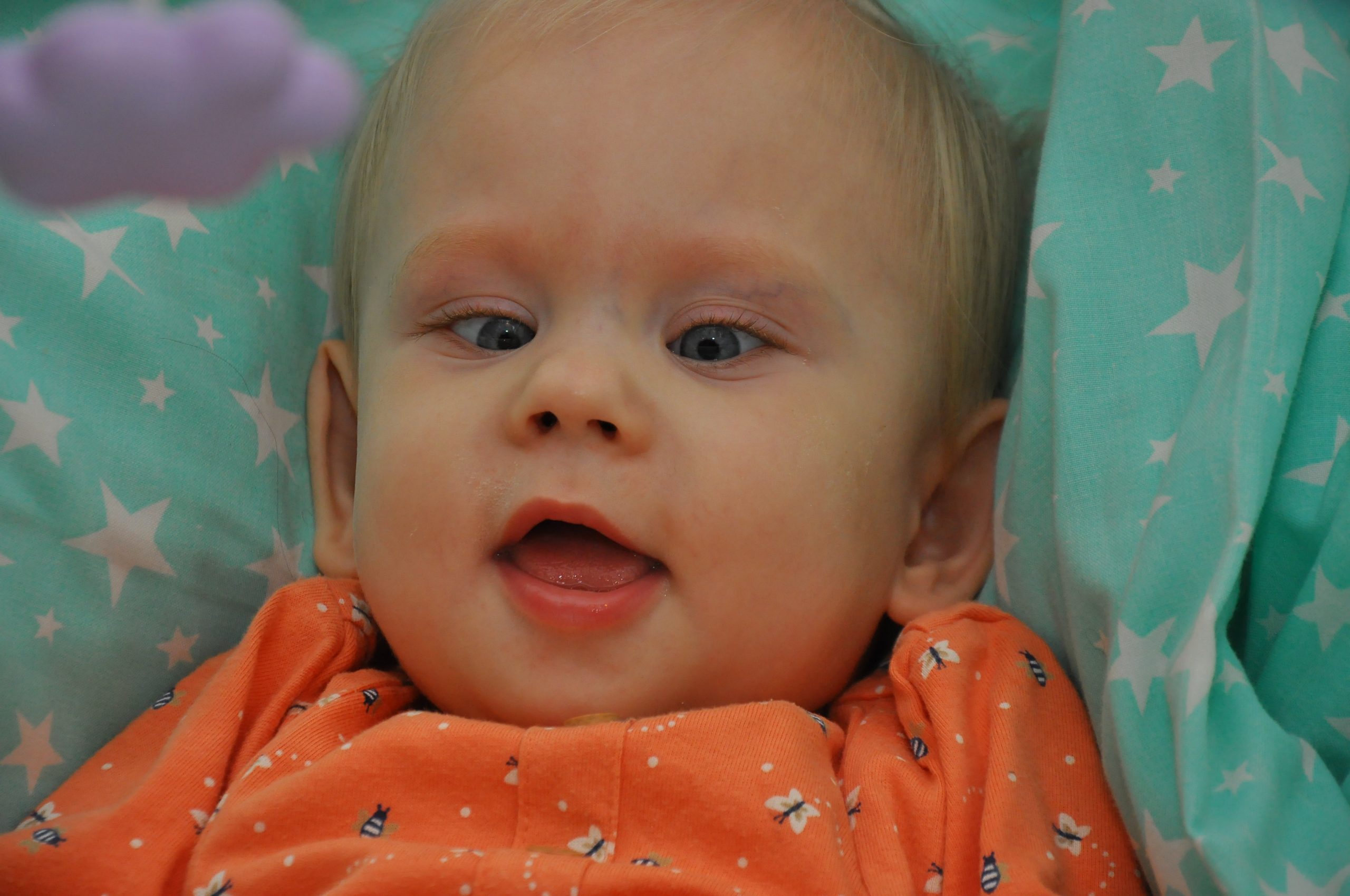 Little Masha cannot cope without the help of adults
The girl was born at 25 weeks weighing only 650 grams. Mother's pregnancy was difficult, there was a threat of termination and she had to stay in the hospital for observation. Unfortunately, despite all the doctors' efforts, of the twins, only Masha survived.
The baby spent its first 3 months in the perinatal center: 2 months in intensive care and 1 month in the neonatal pathology department.
Due to premature birth, Masha was discharged with many complex diagnoses. The girl's nervous and respiratory systems, eyesight were seriously damaged (she already had one operation). There are also cysts in the brain, a heart defect, motor problems, severe hypertonia (tight upper body), a benign tumor on the leg.
It is still difficult to predict the future course of all these diseases. Masha is seen by doctors and regularly undergoes examinations, constantly needs intensive rehabilitation: development of fine motor skills, massages, physical therapy, work with a speech therapist. The girl is still not fully seated, but the last rehabilitation session gave noticeable improvements, which prove that we are on the right track!
The Kiddo Foundation has been helping Mashula from the very beginning and provides baby food, diapers, baby equipment (heater for formula, sterilizer, nebulizer), paid for rehabilitation. During her stay in intensive care and intensive therapy, the Foundation provided medicines and consumables for Masha's treatment.
The total amount of Kiddo assistance for 2021 is 103,000 hryvnias.
For a family in which only dad works, these are prohibitive expenses.
We appeal to all caring people to support this wonderful friendly family, which does not give up and does everything to ensure that Mashulya is happy and lives a full life!
Your generous charitable contribution –
an invaluable contribution to the child's future!
*By making a payment through the LiqPay system, you consent to the use of funds for other projects of the Fund, in the event of the closure of this collection or its loss of relevance.
**When transferring in the LiqPay system, the bank commission is 2.75% of the payment amount