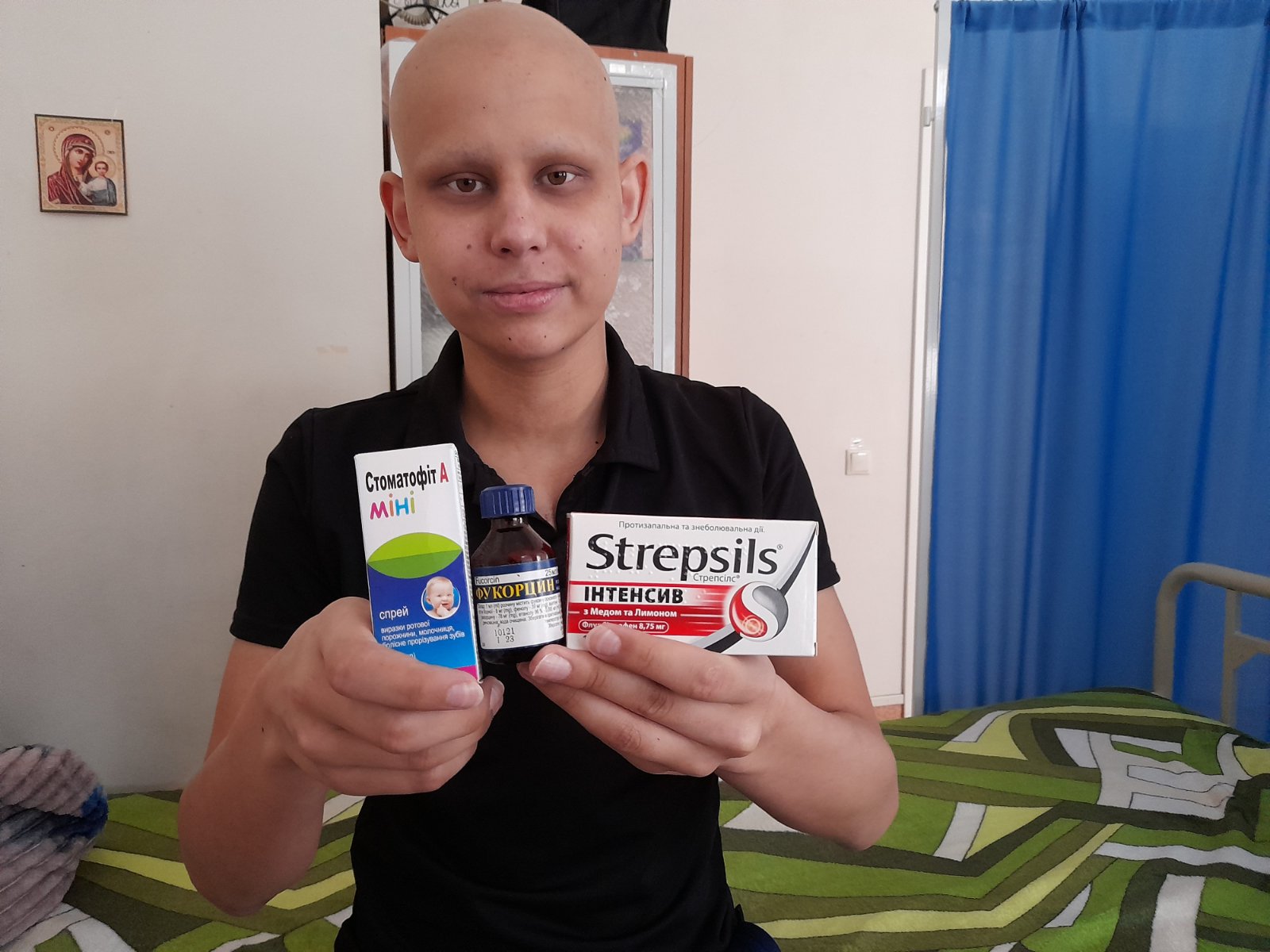 Yaroslav Rybalka from the city of Selidove, Donetsk region, is fighting a complex cancer.
The boy practiced kickboxing, received a candidate's diploma in master of sports and dreamed of a sports career.
Therefore, when Yaroslav complained of back pain in July 2020, everyone decided that it was a sports injury. Rubbings, painkillers and herbal teas did not bring relief. In August, the parents turned to a surgeon, who referred Yaroslav for an ultrasound. The ultrasound specialist issued a conclusion: "suspected neoplasm in the right kidney" and it was confirmed by a CT scan.
For Yaroslav, an active and athletic boy, in one moment the whole world turned upside down: instead of studying at the Selidovsky Mining Technical College and a sports career, he received life with one kidney, 6 units of chemotherapy in the hematological oncology department of the Dnipro CSTO, and long recovery.
On September 23, 2020, an operation to remove the right kidney was performed in the Urological Department of Yaroslavl in the Mariupol regional intensive care hospital. On the basis of histology and immunohistochemistry, a diagnosis was made: Diffuse B-cell lymphoma.
Yaroslav's family was forced to turn to "Kiddo" with a request for help to save their son, as they do not have the financial ability to provide him with everything necessary. The parents spent more than 30,000 hryvnias on examinations and medicines, and because of the large expenses, they also had to take out a loan for 35,000 hryvnias to pay for the operation.
Treatment is long and very difficult, but Yaroslav does not give up and does not give up! He dreams of returning to a full-fledged life, studies and sports as soon as possible.
The boy has a difficult and long road to recovery ahead of him. The 2020 Fund has run out of funds.
Will Yaroslav be able to fulfill his dream and defeat cancer? Much depends on each of us!
*By making a payment through the LiqPay system, you consent to the use of funds for other projects of the Fund, in the event of the closure of this collection or its loss of relevance.
**When transferring in the LiqPay system, the bank commission is 2.75% of the payment amount