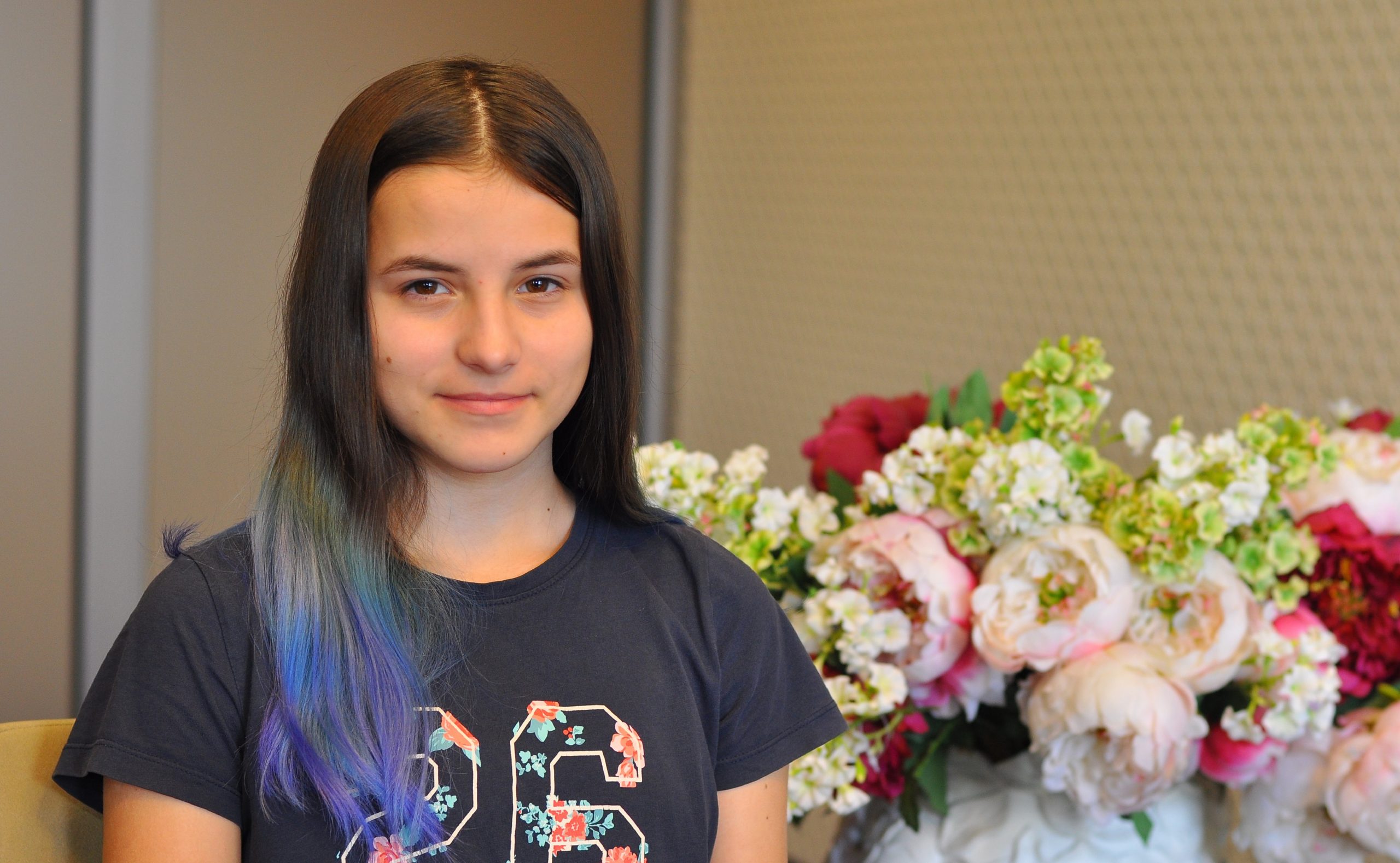 15-year-old Dasha needs constant medical treatment to maintain a normal lifestyle!
Since birth, Dasha had health problems. By 8 months, doctors at the Kyiv Institute of Genetics made the final diagnosis – cystic fibrosis. Against the background of one disease, others developed: chronic compensated tonsillitis, chronic pyelonephritis, abnormal development of the kidney (right), reactive hepatitis. Dasha often suffers from acute bronchitis and pneumonia.
In connection with frequent lung diseases, they changed (bronchiectasis on the right and left and atelectasis on the left). Dasha needs to do inhalations with the expensive medicine "Pulmozym", take vitamins "AquADESK", antibiotics are often necessary – they allow controlling respiratory infections and are prescribed to stop or prevent exacerbations. Hepatoprotectors are also needed – drugs that dilute bile and improve liver function.
Twice a year, the girl undergoes complex anti-relapse therapy for 2-4 weeks in a hospital, under the supervision of doctors.
Active Dashenka tried to go to kindergarten, but had to leave it due to frequent pneumonia. She spent the first grade of school at home. Despite the difficulties, Dasha went to school from the second grade. Now the girl is studying in the 8th grade, inquisitive, loves animals, seeks to communicate.
By receiving the necessary drugs and supportive therapy, Dasha has a chance to live a long and happy life!
*By making a payment through the LiqPay system, you consent to the use of funds for other projects of the Fund, in the event of the closure of this collection or its loss of relevance.
**When transferring in the LiqPay system, the bank commission is 2.75% of the payment amount