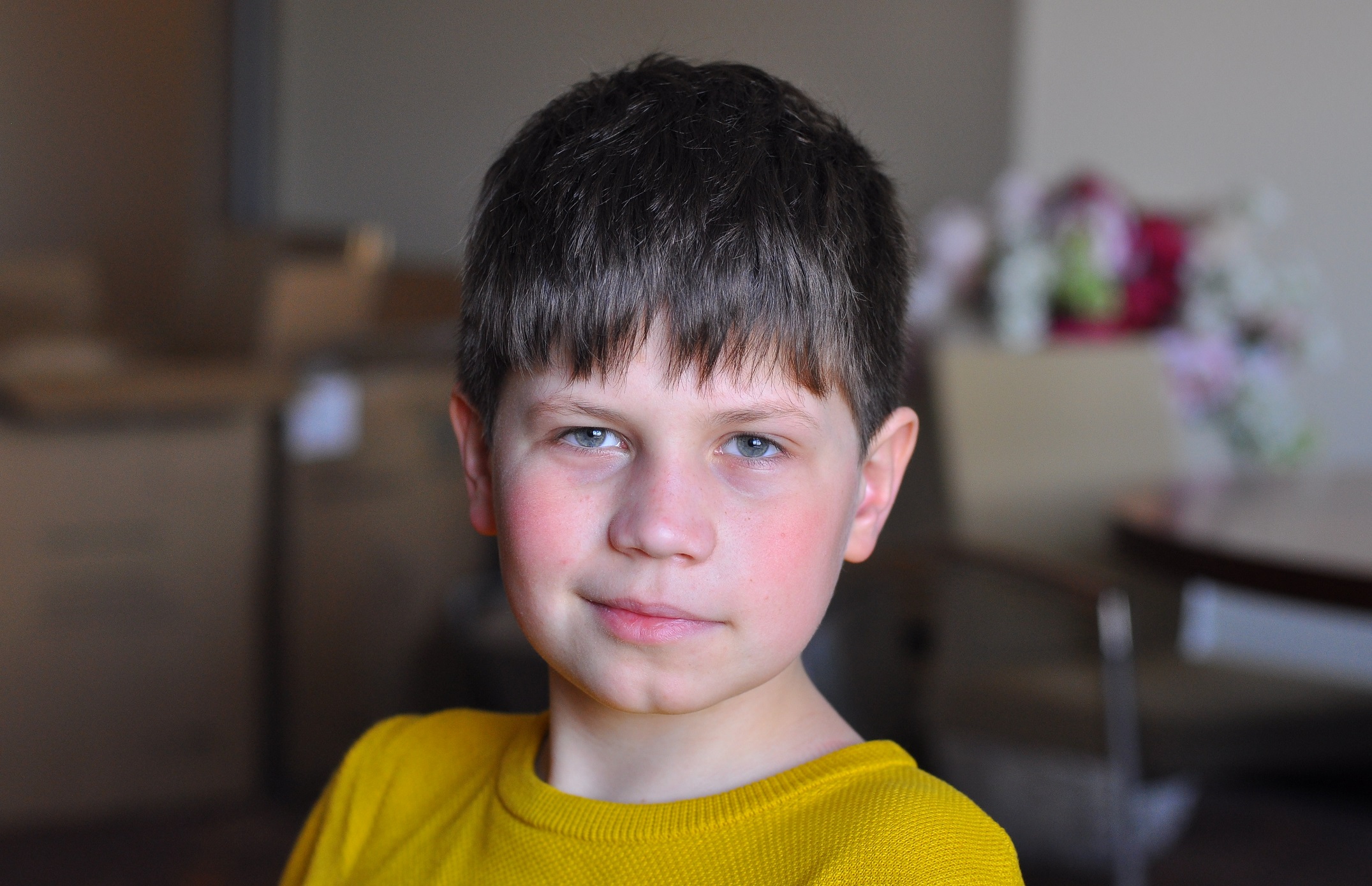 11-year-old Sashka was diagnosed with congenital deafness.
The boy spent his entire childhood fighting for his health. Against the background of a difficult pregnancy and cytomegalovirus infection in the second trimester, the baby's cerebral cortex was underdeveloped due to organic brain damage. Sasha began to sit only after several courses of massage. At 1.5 years old, there were difficulties with walking – his legs bent, he fell. At the age of 3, the boy made sounds, but did not pronounce words.
Since the age of one year, the child has been on neurological drugs. Many examinations were carried out, including two audiograms.
In February 2021, relatives began to notice that Sasha turns his head to the right during a conversation in order to hear. Additional examination by specialists showed that the boy is deaf in his left ear. Since birth.
Since at the end of December last year, Sasha was admitted to intensive care after a seizure and doctors diagnosed him with epilepsy, cochlear implantation is contraindicated. There is only one way out – a high-quality hearing aid.
Sasha cannot accept that he is not like other children. Because of this, relations with classmates do not go well, difficulties arise in education.
Kiddo has been paying for Sasha's rehabilitation courses, classes with a speech therapist and a psychologist every month for the third year, which have brought visible results. The boy has very good dynamics in reading, in behavior, in the ability to build and form sentences, speak them clearly and meaningfully. But why everything is complicated by the ability to hear with only one ear!
You can help Sasha and support him with a large amount.
A hearing aid will allow the boy to fully hear and develop!
*By making a payment through the LiqPay system, you consent to the use of funds for other projects of the Fund, in the event of the closure of this collection or its loss of relevance.
**When transferring in the LiqPay system, the bank commission is 2.75% of the payment amount