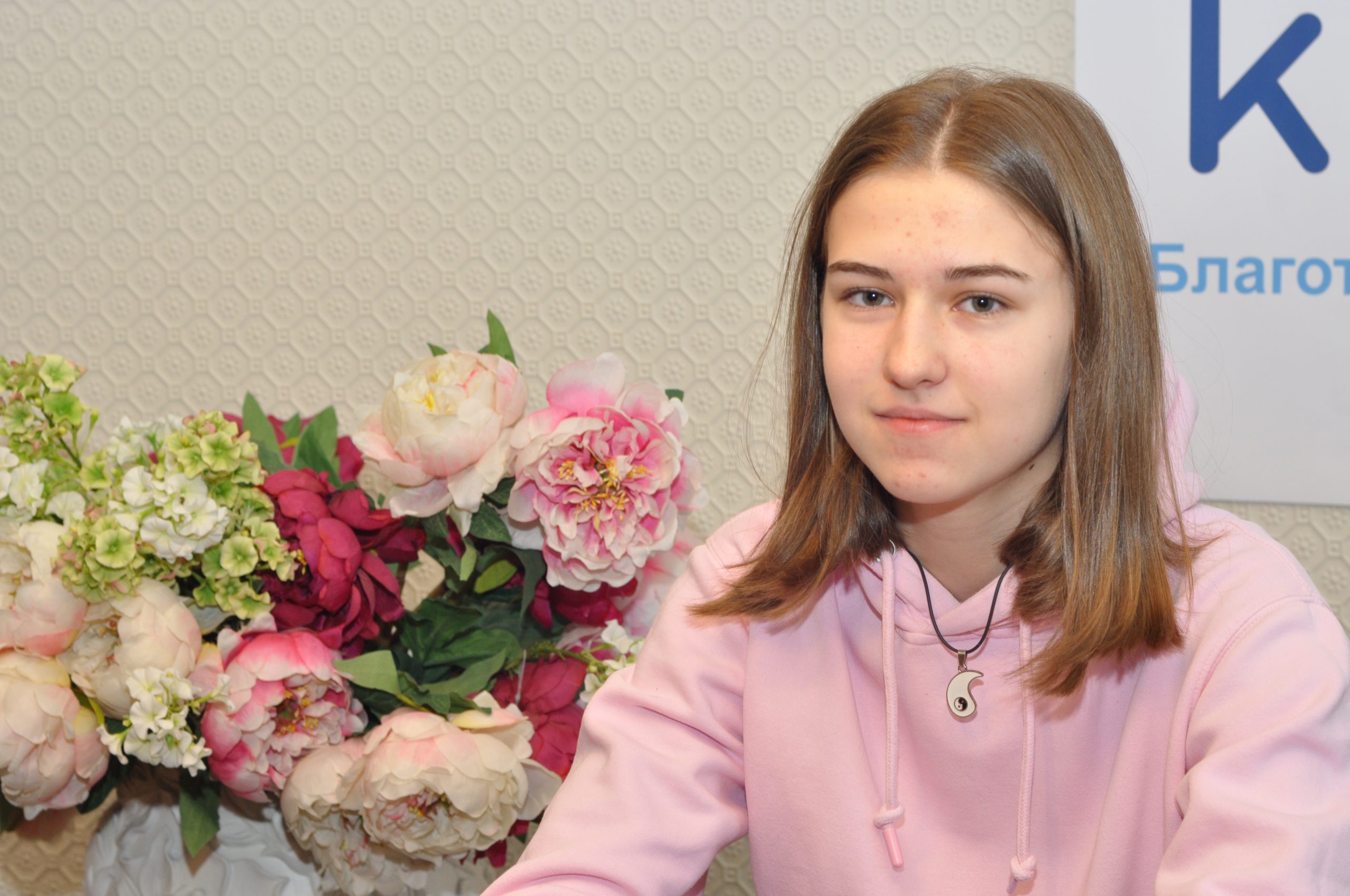 Help Nastya live without the fear of losing consciousness at any moment!
In the summer of 2018, the girl very sharply lost more than 10% of her body weight, she suddenly became very thirsty and refused to eat. With these complaints, they turned to the hospital of the regional children's hospital, where they found a glucose level of more than 38 (norm: 4.1-5.9). From the reception room, in a completely weakened state, Nastya was hospitalized at the 6th Children's City Hospital. Based on the results of the examinations, the doctors made a diagnosis: Type 1 diabetes was first detected, severe form, labile course, with a tendency to hypoglycemia and ketoacidosis.
Now Nastya has 5-12 injections per day (1,825 – 4,380 per year!!!), depending on the level of glucose in the blood. Hospitalization is mandatory once every six months. There are often moments of weakness, up to fainting. At the slightest emotional distress, the girl's temperature and blood sugar rise, her hands shake. It's no secret that there are many reasons for anxiety in teenagers… in this condition, calculating insulin units is difficult, and the wrong dose can be life-threatening!
Due to her tendency to go into a diabetic coma, Nastya always carries a homemade card with her diagnosis and information on what to do if she is found unconscious or in a feverish state.
I had to give up playing tennis, which the girl had been playing successfully since the first grade – there was simply not enough time and energy. Now Nastya is studying in the ninth grade and often skips school due to her health. But, despite the difficulties in her studies, she tries very hard, because she dreams of entering the Medical Academy in the future! We thank the teachers who go to meet the girl and help her to catch up with the program, practicing individually.
Medicine does not stand still, there is a solution to the problem! To live a full life, to do her favorite sport, Nastya needs an insulin pump – a device that imitates the work of the pancreas of a healthy person and replaces a huge number of injections!
10-20 hryvnias – any amount you can afford, brings Nastya closer to the fullest possible life!
*By making a payment through the LiqPay system, you consent to the use of funds for other projects of the Fund, in the event of the closure of this collection or its loss of relevance.
**When transferring in the LiqPay system, the bank commission is 2.75% of the payment amount