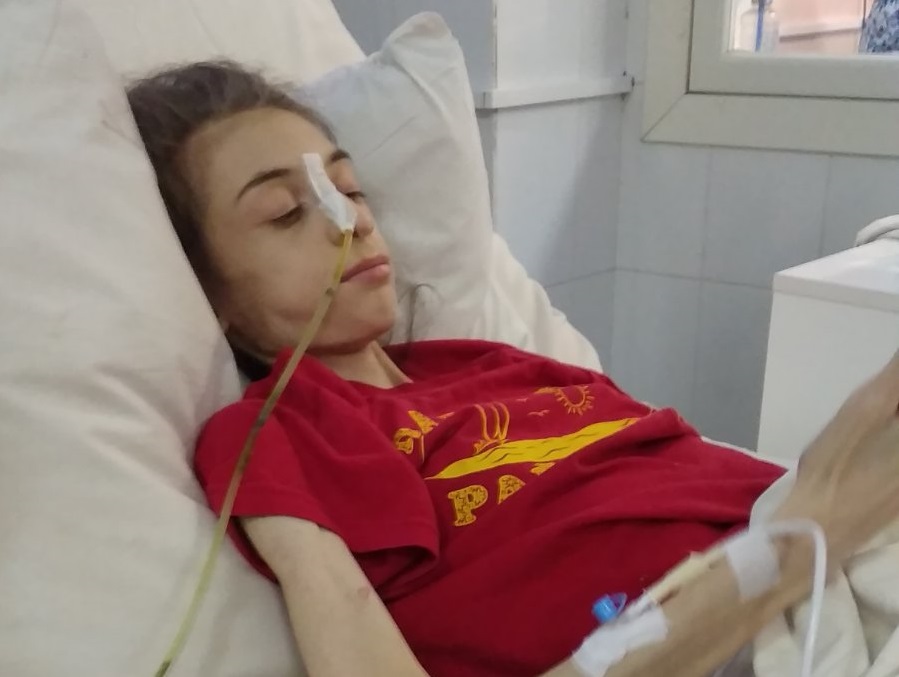 Since August 27, Veronika is in intensive care!
At the age of 17, the girl weighs only 28.6 kilograms and has a whole list of complex diagnoses: syndrome of impaired intestinal absorption (malabsorption), gastroduodenitis with esophagitis, cachexia, dynamic obstruction, protein-energy depletion of severe degree, neurogenic.
Veronika has been losing weight since the 9th grade – she could not eat due to a constantly bloated stomach and a cut in her intestines. Weight dropped to 23 kilos within a few months!! It was then that the diagnosis was made: dynamic intestinal obstruction, gastroduodenitis with esophagitis.
For more than three months, Veronika has been in the intensive care unit of the ODKB in Dnipro, where she is being examined and, under the close supervision of doctors, is receiving medicated nutrition to gain weight, due to a critical decrease in which the girl's body was seriously affected, kidney and heart problems began!!
Until the weight reaches at least 30-32 kg and stops decreasing, it is difficult to make any predictions and talk about the terms of stay in the intensive care unit, as well as the amounts that will be needed for treatment.
Veronika has a chance of recovery, but examination, medicine and food are VERY expensive! Last week, Kiddo paid bills in the amount of 23,636.89 hryvnias! The minimum salary of the mother, an employee of the "Zhovtovodsk City Hospital", even with overtime, is catastrophically insufficient for the treatment of her daughter!!!
Help save the girl!
*By making a payment through the LiqPay system, you consent to the use of funds for other projects of the Fund, in the event of the closure of this collection or its loss of relevance.
**When transferring in the LiqPay system, the bank commission is 2.75% of the payment amount