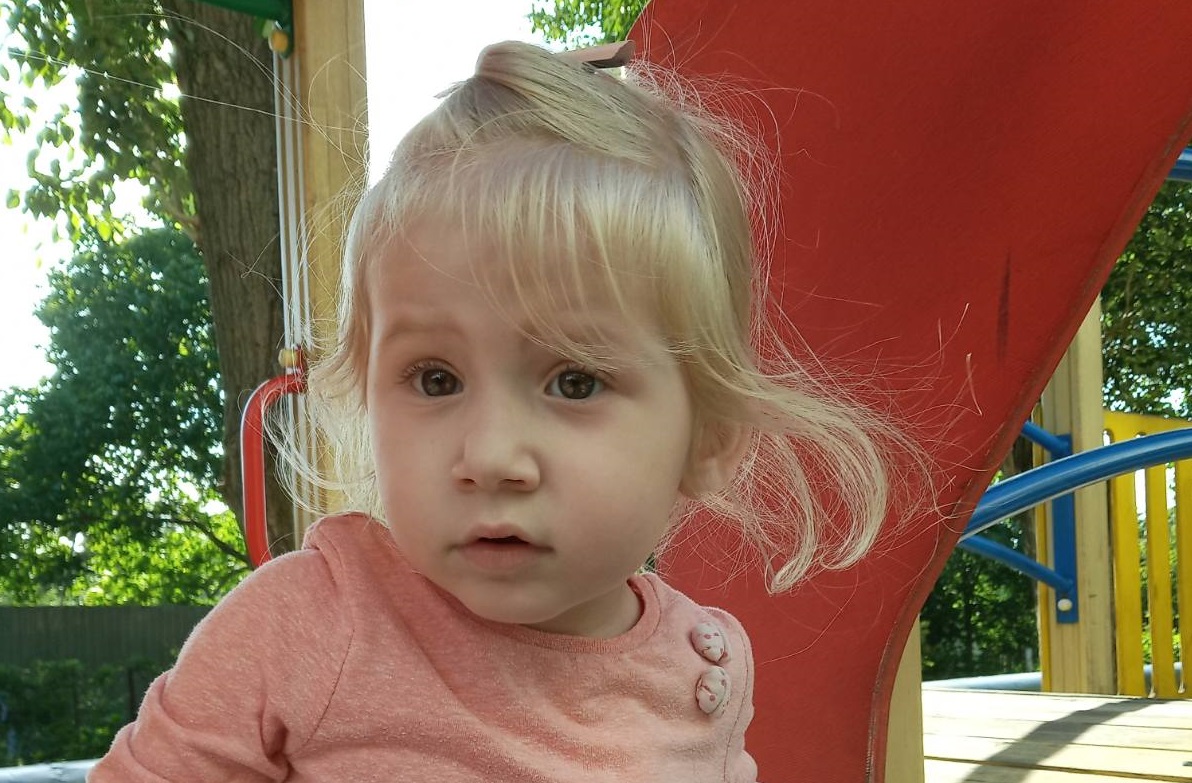 Every day in the fight for life.
Svitlanka was transferred from the maternity hospital to the children's hospital named after Prof. M.F. Rudneva, where she was immediately operated on. Unfortunately, the difficulty turned out to be that the small intestine, which is vital for everyone, partially did not work, which led to further operations.
At the end of 2018, Svetlana was discharged home, the girl spent more than a year in hospitals and intensive care units.
Today, the girl has a huge list of complex diagnoses: Congenital defect of the small intestine – atresia of the small intestine. Condition after multiple operations. Complications: malabsorption syndrome, maldigestion, malnutrition. Protein-energy deficiency. Enterostomy wearer. Chronic enterocolitis. Rickets, subacute period. Delay in the pace of physical and psychomotor development.
At the moment, Svetlanka has very little intestines left (she has already undergone 11 operations!). In order to receive all the proteins, fats, carbohydrates, and vitamins necessary for life, the girl spends 18 hours a day under a drip, through which she receives parenteral nutrition. He also eats by mouth, but only special mixtures with a high degree of assimilation.
Mixtures, parenteral nutrition, calorimeters and medicines are very expensive – up to 20,000 hryvnias per month. For the parents, this amount is catastrophically huge, so they turned to Kiddo for help in April 2018, and since then the girl has been under the care of the Foundation.
Little Svetlanka really wants to live and fights, although she has been on the edge many times.
Your generous contribution is an important help in such a difficult struggle for life!
*By making a payment through the LiqPay system, you consent to the use of funds for other projects of the Fund, in the event of the closure of this collection or its loss of relevance.
**When transferring in the LiqPay system, the bank commission is 2.75% of the payment amount