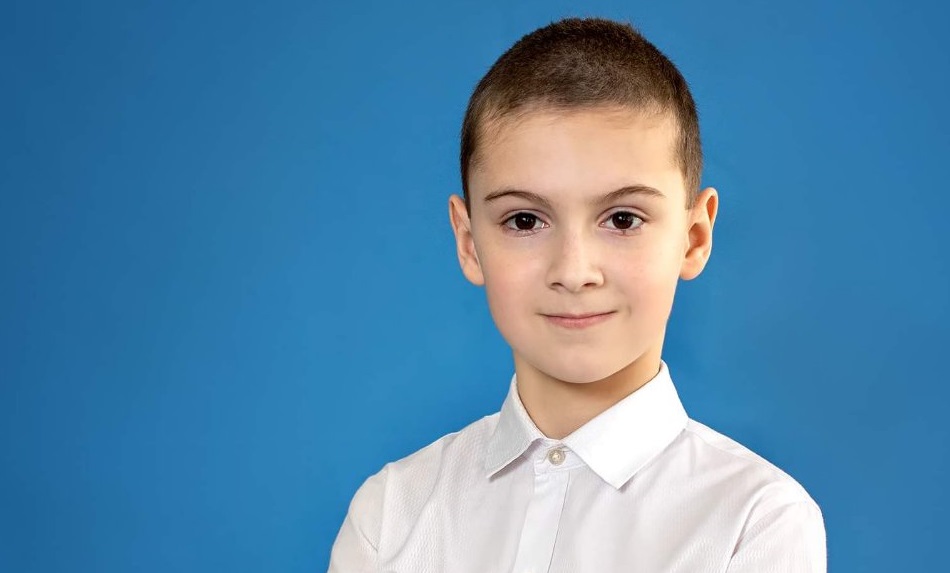 Artem's parents have been suffering from diabetes since childhood. Unfortunately, genetics took its toll. At 1.5 years old, noticing their baby's malaise and high blood sugar, they went to the hospital, where the doctors made a diagnosis: type I diabetes mellitus, insulin-dependent form. In the hope that insulin injections could somehow be avoided, the boy even underwent expensive tests that finally confirmed this type of complex diabetes.
Diabetes is not a sweet disease at all. Strict dietary restrictions, endless sugar level measurements day and night. For a while, as long as there were remnants of his insulin in his body, Tyoma coped with the disease, but over the years it became increasingly difficult.
The boy had to buy "Freestyle libre" – a sensor glucose monitoring system. Such a system allows you to measure and monitor the current level of blood glucose using a mobile device 24/7. Artem monitors himself all day at school, and his mother sees his sugar level on her smartphone while at work – remotely monitors all changes during his exercise, illness or active recreation.
Thanks to the controlled level of sugar, the boy leads an active lifestyle. Does Aikido, rides a bike, runs with friends. He likes to read books and play chess with his dad. At a music school, he learns to play the flute, passes exams for 11 points, and even writes simple melodies himself.
The family turned to us for help, as it is not possible to pay monthly for the sensors, without which the glucose monitoring does not work. Tyoma's father is disabled of the first group – in addition to diabetes, he has a serious neurological disease. He does not walk by himself, cannot prepare food for himself, he constantly needs someone's help. But despite this, he works at home at the computer, trying to survive and feed his family. Mom works as a nurse in a children's hospital. She has many complications of diabetes and the woman is forced to take expensive treatment for blood vessels several times a year.
Support Artem as much as you can afford!
Without sensors "Freestyle libre", glucose monitoring will not work!
By making a payment through the LiqPay system, you consent to the use of funds for other projects of the Fund, in the event of the closure of this collection or its loss of relevance.
*When transferring in the LiqPay system, the bank commission is 2.75% of the payment amount