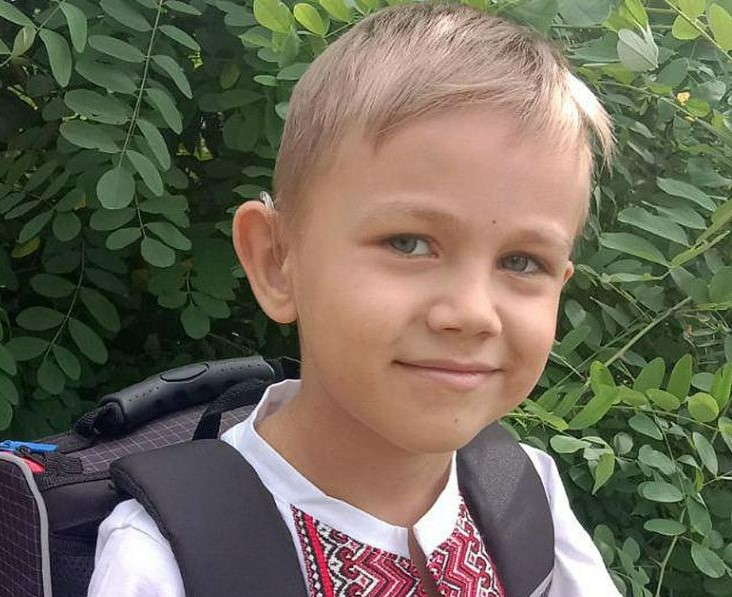 The child needs our help! Every hryvnia can make life easier for 8-year-old Andrii.
The boy had to undergo surgery at an early age, and at the age of six months he was diagnosed with left-sided hydronephrosis, vesicoureteral reflux of the 3rd degree against the background of cystic dysplasia of the kidneys.
Andriiko still has many injections, drips, takes medicine, undergoes examinations. The child needs an operation – kidney replacement.
But the tests to him did not end there. In December 2019, Andrii was diagnosed with bilateral sensorineural hearing loss. Hearing aids were recommended. The device with which Andrii has been prostheses didn`t give the expected results. In physical and mental development, the boy lags behind his peers.
Doctors recommended Oticon Opn Play 1 BTE PP devices, which cost 169,296 hryvnias. But the family cannot raise these funds on their own, they need our help.
Andriiko went to a special school, he is trying to study with a deaf specialist, and he has already spoken some words. But for further development and improvement of his health, these hearing aids are needed.
The mother really wants her son to be able to hear words of love and support.
Andriiko has had a lot of trials, let's help this family together!