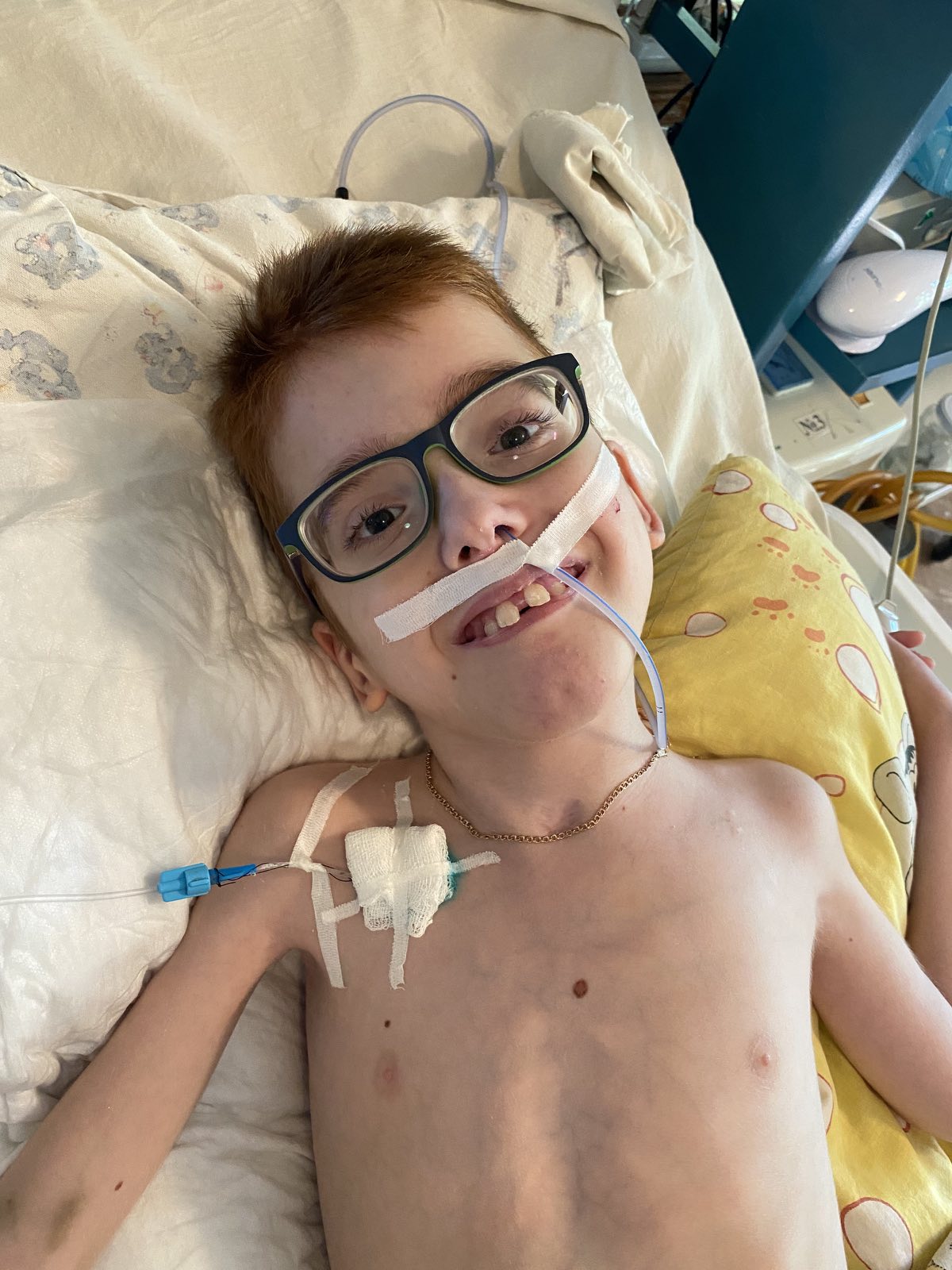 Rodion urgently needs an expectorant!
Since January 2017, after aspiration bronchitis and respiratory arrest in the intensive care unit of the regional children's hospital, Rodion was diagnosed with a brain stem disorder and muscle weakness.
Due to muscle weakness, Rodion cannot breathe fully and cannot clear his throat on his own. At the slightest cold, sputum accumulates, clogs first small, then medium bronchi, after which it becomes viscous. And when it clogs the large bronchi, breathing stops, followed by clinical death.
Any viral infection for Rody ends up in intensive care and being connected to a ventilator.
Each case is like the last for mom. Will the ambulance arrive in time to take her son to the intensive care unit? Will he survive?
"It is impossible to convey in words! Every time you think and ask God for one thing: if only I would survive and return home!" – Inna Pavlova writes to us.
Only in 2020, the boy spent 4.5 months in intensive care. In 2021 – he was admitted to the intensive care unit 3 times and experienced clinical death once.
Rodionchik can only be helped by a special device – the PHILIPS "Respironics COUGH ASSIST T70" expectorant. It will clean the respiratory tract, lifting phlegm from the lower parts of the bronchi, preventing it from stagnating.
Today, this is the only way out.
The fight for the boy's life continues and he really needs your help!
*By making a payment through the LiqPay system, you consent to the use of funds for other projects of the Fund, in the event of the closure of this collection or its loss of relevance.
**When transferring in the LiqPay system, the bank commission is 2.75% of the payment amount