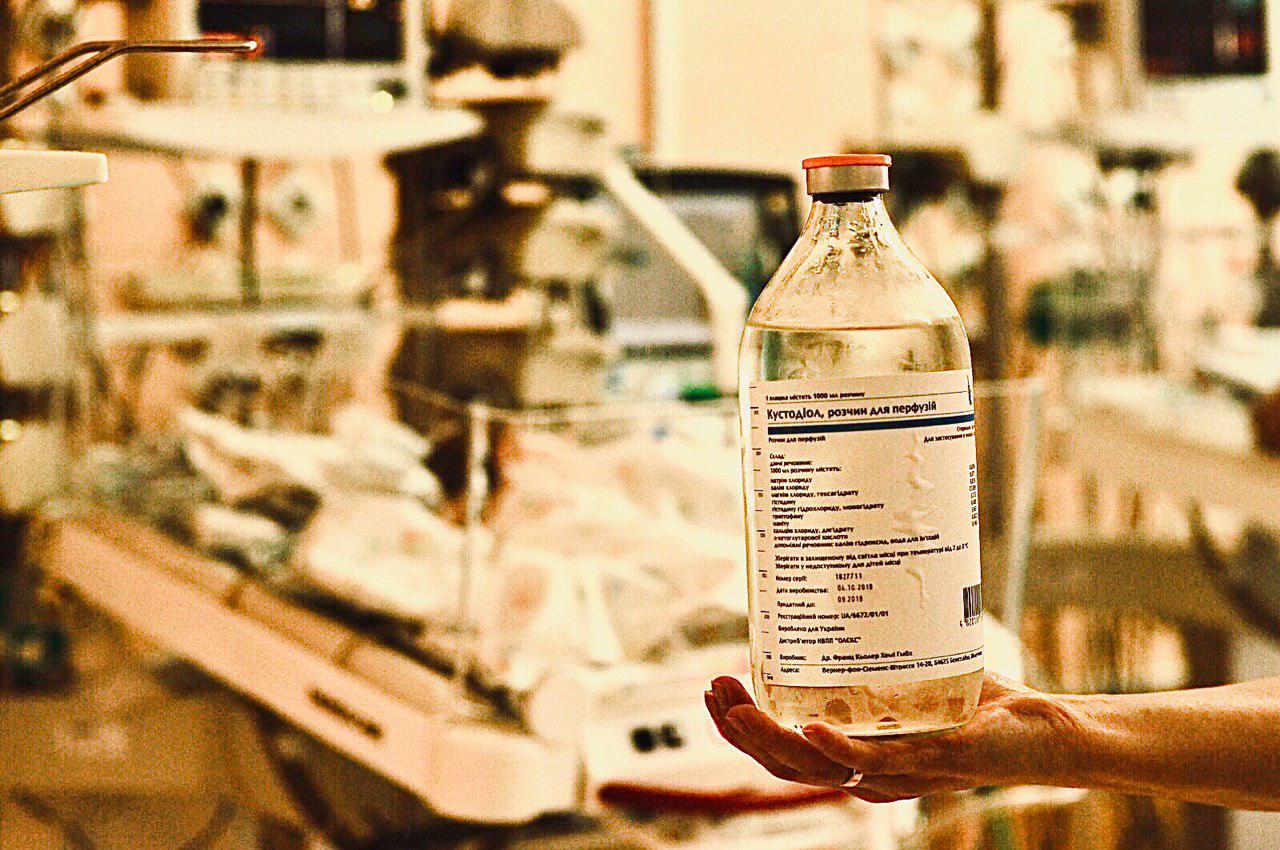 We were asked for help for the Department of Children's Cardiac Surgery, Anesthesiology and Intensive Care, which is headed by Oleg Viktorovych Shashko.
It is hard to believe, but the ONLY place in the region where children with congenital heart defects are saved could be left without "Kustodiol"!!!
The department was running out of the most important drug, without which open heart surgery is impossible!
After learning about the problem, our friends – "Heroes in masks" immediately came to help! They paid for 10 bottles of "Kustodiol" with a total cost of 38,680 hryvnias. For which we are infinitely grateful to them! 10 vials – 10 saved hearts!
Unfortunately, state funding is not enough, the department always has a catastrophic lack of medicines, medical consumables for heart operations for children of the city and region. Therefore, we announce the collection of "50 hearts" – a reserve stock of "Kustodiol" for the cardiology center!
Total amount of collection: 193,400 hryvnias!
*By making a payment through the LiqPay system, you consent to the use of funds for other projects of the Fund, in the event of the closure of this collection or its loss of relevance.
**When transferring in the LiqPay system, the bank commission is 2.75% of the payment amount