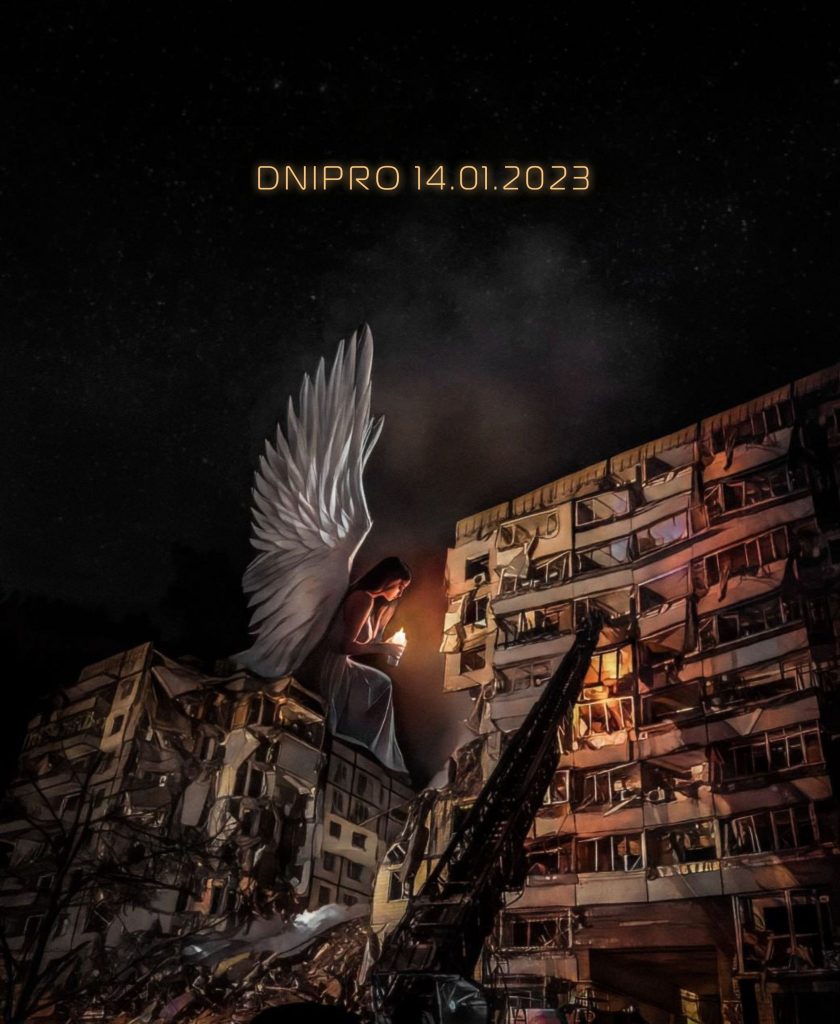 We were chosen as a charity organization that provides assistance to victims of a rocket hitting a
house at 118 Naberezhna Peremohy Street. This means that monobank will transfer to us the
responsibility of distributing the fundraised 103,062,999.42 hryvnas among the victims in
Dnipro.
Now, when thanks to the indifference of the city council, citizens, fellow volunteers, other
charitable foundations, and responsible business, the victims are distributed in temporary
housing, provided with clothes, medicines, and basic necessities – the main question arises:
HOW DO PEOPLE START LIFE AGAIN? WHERE DO PEOPLE LIVE?
But even here, Ukrainians did not leave each other in trouble, but also supported the monobank
initiative in all corners of our country. Then the events developed very quickly. We didn't have
time here, on the official pages, to talk about our Program "Helping victims in Dnipro on January
14, 2023″, as the city council not only approved it, but also recommended us as a charity
organization that officially deals with victims.
Such comprehensive trust is a high honor and the highest assessment of our activity, which we
will definitely justify, as always. With such friends and partners, we can do incredible things,
and most importantly, we will help those who were injured in this building by russian missile.
Together with the city council, we moved to the stage of collecting information about the injured
persons, damaged housing and the necessary help.
Within 3-4 weeks, according to the mayor Boris Filatov, an official examination will be
completed regarding the exact number of apartments that were destroyed and are no longer
suitable for living.
80% of the fundraising will be divided equally among all victims registered by the city.
Physically, the money will be transferred to the account of the victim, a verified individual,
based on a document from the city council, or to the account of a medical institution or real
estate seller (with confirmation of the act of sale in the name of the victim).
The other 20% of the money will be distributed among the most difficult cases: operations,
treatment, rehabilitation, deposits for orphans, etc. We are ready to process these appeals and
provide assistance.
How to get help:
1) Write to us at the email address: dopomoga118@kiddo.ua or contact the project manager at
097 118 00 22 (Iryna).
2) We will provide a questionnaire for receiving assistance. Fill it out and send it to us. If
someone does not have access to the Internet, we will conduct a survey by phone.
3) We will contact you during the day to discuss the details
We are waiting for your request and are ready to work to help you!
Let's stay together ❤️
You can help the victims by filling our bank using this https://send.monobank.ua/jar/3EkUm6jYkx.